Specific features for nonprofit organizations
Printable Report
Export Tool
Custom Registration Questions
Unlimited Jobs and Shifts
Public URL and Social Plug-Ins
Read about a few of our happy nonprofit customers:

Youth Emergency Shelter & Services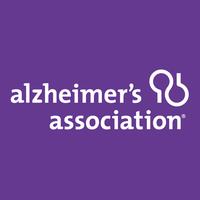 Alzheimer's Association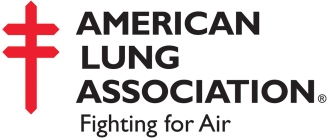 American Lung Association
Here at VolunteerLocal, our overall mission is to get more people volunteering for causes they care about, more often. That's why we love supporting the efforts of nonprofit and charitable organizations on our system. Getting started on VolunteerLocal is easy: log into your VolunteerLocal account, create the jobs and shifts you need filled, and turn that event "live." You can then share this sign-up link (generated by VolunteerLocal) to prospective volunteers in a newsletter, an email or through your organization's social media channels.
When volunteers sign-up to work for the event, you'll have access to an array of administrative tools in your account - including a report showing all filled and unfilled shifts, editable volunteer profiles for each signup, and the ability to export all your volunteer data to Excel. By creating a process that streamlines all the paperwork, it is our hope that your volunteers can focus on the real work of helping your nonprofit organization make the world a better, cleaner, healthier place. Happy volunteering!

Living in a small city, I sort of fell into the role of volunteer coordinator. Over the past year I have been using VolunteerLocal to help organize my volunteers for local events ranging from music, films and culture. This application has helped me succeed without a doubt. It has been incredibly flexible for each particular event allowing me to customize confirmation e-mails and information boxes to critique my database with all convenient information. And the volunteers love the simple sign-up as well. It truly cancels out the normally confusing sign-up process. And, in all honesty, I don't know what I would do without this great application. It's the perfect tool for the job, and not to mention how great the support team is. I would highly recommend VolunteerLocal for your volunteer coordinating needs.
- Shawn Nicol; Boats and Bluegrass, Midwest Music Festival, Frozen River Film Festival, Winona Dakota Unity Alliance
Read more
All plans include unlimited jobs, unlimited shifts and unlimited volunteers.
Email and phone support are included with all paid plans.
Discover
$200/event
$600/year (unlimited events)

10 admin users
Printable report
Export all data to CSV file
Custom registration fields
Real-Time signup notifications
Blast emails to volunteers
Group registration
Move/copy volunteers
Copy event data
Archived event data
Grow
$800/event
$2,400/year (unlimited events)

75 admin users
Event check in/out
Import volunteer data
Password protected jobs
Job assignments for team leads
Custom design & URL
Toggle jobs online/offline
Saved reports
+ Discover Plan features
Conquer
$3,000/event
$10,000/year (unlimited events)

200 admin users
Credit card processing
Shift-swapping
Name badges
Minimum shift requirements
Volunteer certificates
Bulk shift assignments
Flagged volunteer list
Responsive questioning
Facebook groups
+ Grow Plan features
Not sure which plan is right for you?
Sign up or request a demo to learn more.