We love building VolunteerLocal for you.
VolunteerLocal has been empowering athletic competitions, art festivals, music festivals, non-profit organizations and many other events all over the world since 2003. Born out of a need identified by Des Moines Arts Festival, our web-based software has proven to be a key component in managing the volunteer force that is so vital to events that range from Duck Derby Fundraisers to the World Masters Athletics Championships.
VolunteerLocal is proudly based in Des Moines, Iowa. Our software works anywhere you can access the Internet.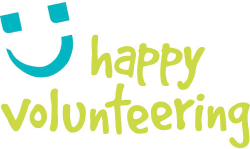 Our service was built with these principles in mind:
People volunteer for causes they care about.
Volunteers want the sign up process to be simple.
Communication is vital to a positive experience.
Happy Volunteering
is more than just a clever tagline, it's our sole focus.